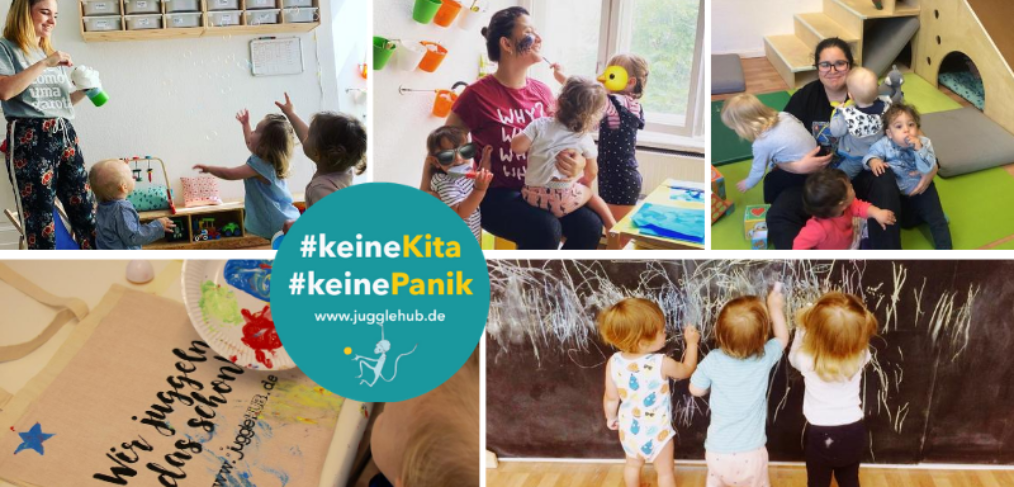 A sense of ease has returned to the juggleHUB. One might say the old juggle-vibe is back. The only things that remind us of Corona are the tables in the coworking area that are moved further apart and the disinfectant spray in the common areas. So it might be somewhat difficult to grasp that unfortunately we have not defeated the virus, on the contrary, the numbers are going up again.

For us the past few weeks were defined by reorganizing, rethinking, also by doubts about which path would be the right one to take. The health of our team and our community is our number one priority. At the same time, and especially at challenging times like these, many people need places like the HUB where they can regain some sense of a "New Normal". That also means juggling work and family differently and more intense than before Corona.

A "New Normal" has also reached our childcare system.
Read More

›