Team Offices at juggleHUB
You want to move into our space with your whole team?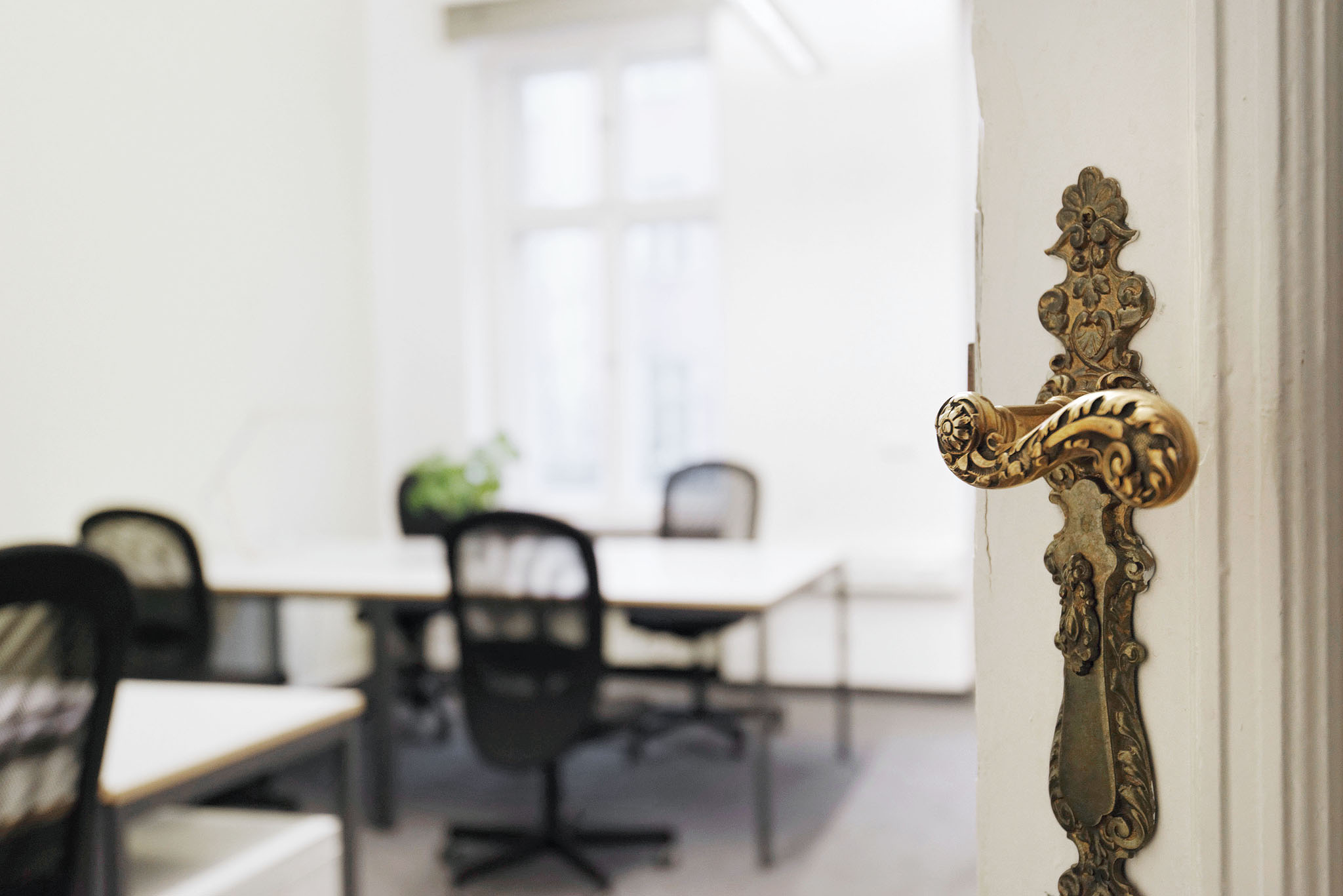 Great!
We have team offices available with 2 to 8 desks. Some of them have their own balcony.
Find everything you need to know about the offices in our info sheet.
Events at juggleHUB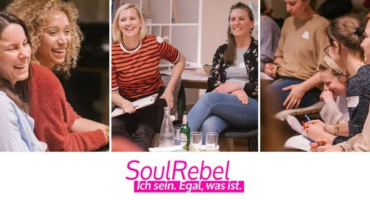 Wann? 05.11.2019 / 18:30 - 21:30 Uhr
Infos: Du bist Teil eines Co-Founder-Teams und Du weißt, wie wichtig ein gesunder Umgang mit Konflikten für euch ist? Oder Du bist auf der Suche nach einer/einem Mitgründer*in und willst schon vorab die Basis für konstruktive Konflikte legen? Dann bist Du beim Co-Founder-Meetup richtig!
Host: Soul Rebel
Read More

›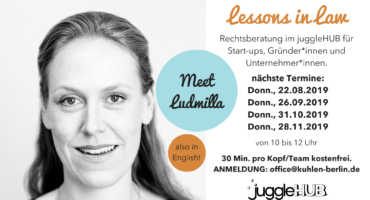 Wann? 28.11.2019 / 10:00-12:00 Uhr

Infos: Ludmilla beantwortet euch eure Fragen im Rahmen einer kostenlosen Erstberatung zu den Themen Gründung, Investments, Vertragsgestaltung und vielem mehr. Pro Person stehen euch maximal 30 Minuten zur Verfügung.
Host: Ludmilla Kuhlen
Read More

›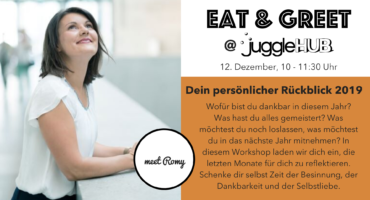 Wann? 12.12.2019 / 10:00-11:30 Uhr

Infos: Wofür bist du dankbar in diesem Jahr? Was hast du alles gemeistert? Was möchtest du noch loslassen, was möchtest du in das nächste Jahr mitnehmen? Zeit für Besinnung, Dankbarkeit und Selbstliebe.
Host: Romy Möller
Read More

›
Opening hours
Mon-Fr 9 am – 6 pm
According to prior agreement you can use our rooms outside the regular opening hours.
News from the Blog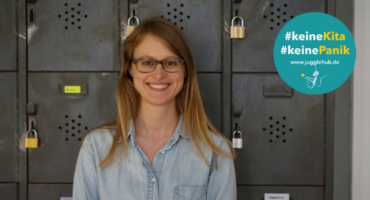 Since last summer the Jugendämter in Friedrichshain and Pankow cover the costs for private childcare like the one we offer […]
Read More

›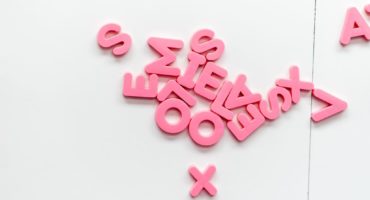 "Veränderungen – ob auf individueller Ebene oder gesamtgesellschaftlich – müssen sich immer auch auf sprachlicher Ebene vollziehen." Über die Bedeutung […]
Read More

›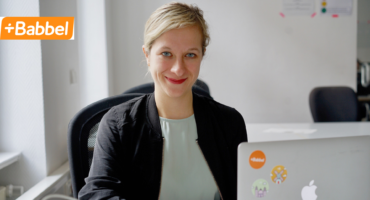 Seit Januar nutzen Mitarbeiter*innen von Babbel unser Angebot "Coworking mit Kinderbetreuung", finanziert vom Unternehmen und unterstützt durch Führungskräfte und Kolleg*innen. […]
Read More

›
Coworking with childcare
Working flexibly
At juggleHUB each member can work according to their individual preferences: quietly on their laptop, in exchange with others, with or without child, as a founder in search of new impulses or an established entrepreneur with an approaching deadline while the "KiTa" is closed. In a network of people with multifaceted areas of expertise new and exciting collaborations and ideas are generated. JuggleHUB provides the much needed freedom that people need to be creative and focused and allows its' members to work in a way that fits their individual needs and lifestyles.
Valueing the woman in the mother
Often especially women feel reduced to their role as a mother after having a baby. At juggleHUB we recognize that a woman only gains from this experience and see her as the well-edcuated woman that she is, with all her interests, abilities and experiences. By catering both to her needs as well as her child's, we aim to merge her new role as a mother with her continueing wish to work and advance her career.
Supporting fathers
We want to encourage and enable men to take more than the typical two months of parental leave. With the option of working in our coworking space and bringing the baby along to be looked after close by, we are creating new opportunities for self-employed and employed fathers to stay in touch with their clients and employers while tending to their babies.
Valueing individual lifestyles
JuggleHUB aims to accommodate all the individual and personal arrangements of working mothers and fathers – whether they work as freelancers, are employed or looking to change careers; whether they children are still at home fulltime or already being cared for in a daycare situation.
Our flexible childcare service along with our varied coworking membership packages allow you to pick the perfect combination to fit your current needs. We want all our members to be able to divide their time between work and family life according to their own preferences.
Multiculturalism
Among our members are also women and men who came to Berlin from other countries and cultures to start a new life. Our goal is to make juggleHUB as international as possible. We know the value of a diverse and multicultural environment and aim to foster exchange and a sense of belonging.
Support and networking
We ourselves are both founders with children and are familiar with the many challenges that one faces on this path. We are happy to share our experiences and look forward to supporting our members with practical tips and contacts through our network.
 
Contact
Drop us a line