Team Offices at juggleHUB
You want to move into our space with your whole team?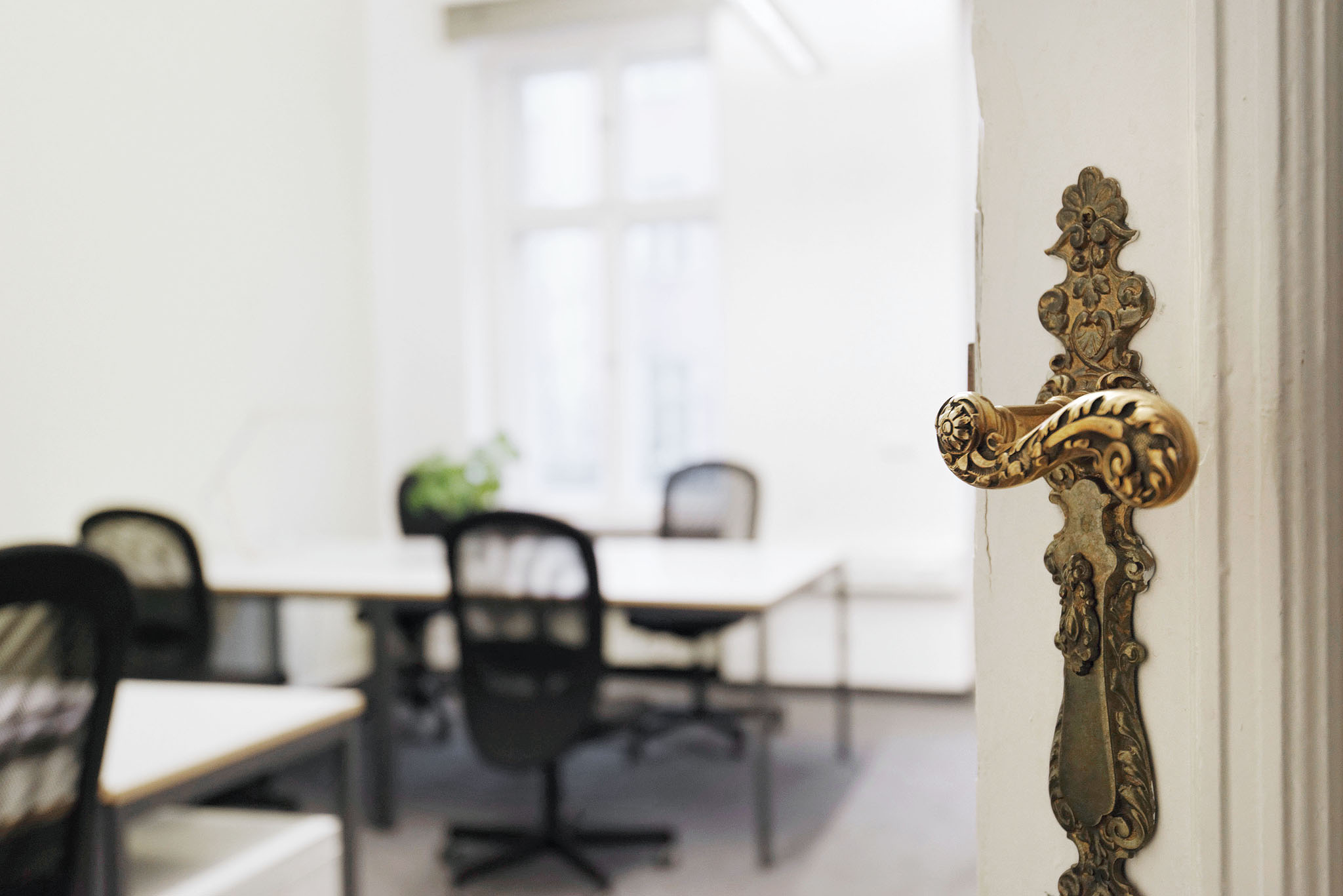 Great!
We have team offices available with 2 to 8 desks. Some of them have their own balcony.
Find everything you need to know about the offices in our info sheet.
Events at juggleHUB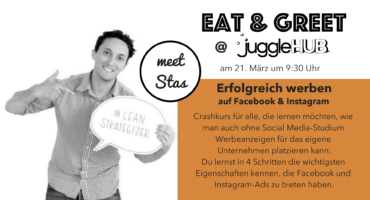 Wann? 21.03.2019 / 09:30-11:00 Uhr
Infos: Für alle Facebook und Instagram-Neulinge, die lernen möchten, wie man Werbeanzeigen für das eigene Unternehmen platzieren kann: Wir zeigen dir in 4 Schritten die wichtigsten Eigenschaften, die Facebook und Instagram-Ads zu bieten haben. Wer möchte, kann anschließend einen kostenfreien Probetag im Coworking Space einlegen. Also: Laptop nicht vergessen!
Host: Stas Vaisman
Read More

›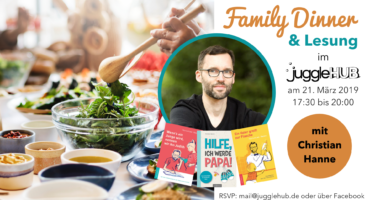 Wann? 21.03.2019 / 17:30-20:00 Uhr
Infos: Quality time alert! Groß & Klein, kommt zu Tisch und lasst den Tag mit Stulle, Gemüse & Co. entspannt unter netten Leuten ausklingen. Für dieses Dinner haben wir einen prominenten Gast geladen: Blogger und Autor Christian Hanne vom "Familienbetrieb". Christian schreibt satirische Geschichten über den Alltag mit seiner Familie - oder: Überlebenshilfen in heiterem Gewand für (werdende) Eltern.
Host: juggleHUB, Dinner: Rita Reemer, Lesung: Christian Hanne
Read More

›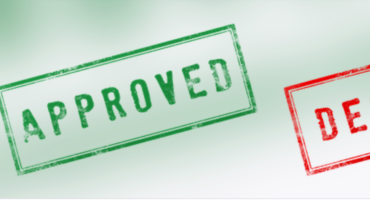 Wann? 27.03.2019 / 18:30-20:30 Uhr
Infos: You're self-employed or a small business owner? Do you have all licenses and insurance you should have according to German law? If you're not sure, this talk will help you to find out what you really need to run your business properly.
Host: Ludmilla Kuhlen
Read More

›
Opening hours
Mon-Fr 9 am – 6 pm
According to prior agreement you can use our rooms outside the regular opening hours.
News from the Blog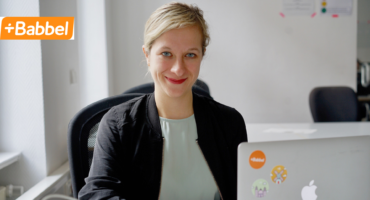 Seit Januar nutzen Mitarbeiter*innen von Babbel unser Angebot "Coworking mit Kinderbetreuung", finanziert vom Unternehmen und unterstützt durch Führungskräfte und Kolleg*innen. […]
Read More

›
Liebe Charlotte, wann dachtest du das letzte Mal: Jetzt hätte ich gern eine andere Mama hier – und warum? Ach, […]
Read More

›
Unter der Rubrik "inSIGHTS" schreiben die beiden Gründerinnen des juggleHUB – Katja und Silvia – über Herausforderungen, Gefühle und Erkenntnisse, […]
Read More

›
Coworking with childcare
Working flexibly
At juggleHUB each member can work according to their individual preferences: quietly on their laptop, in exchange with others, with or without child, as a founder in search of new impulses or an established entrepreneur with an approaching deadline while the "KiTa" is closed. In a network of people with multifaceted areas of expertise new and exciting collaborations and ideas are generated. JuggleHUB provides the much needed freedom that people need to be creative and focused and allows its' members to work in a way that fits their individual needs and lifestyles.
Valueing the woman in the mother
Often especially women feel reduced to their role as a mother after having a baby. At juggleHUB we recognize that a woman only gains from this experience and see her as the well-edcuated woman that she is, with all her interests, abilities and experiences. By catering both to her needs as well as her child's, we aim to merge her new role as a mother with her continueing wish to work and advance her career.
Supporting fathers
We want to encourage and enable men to take more than the typical two months of parental leave. With the option of working in our coworking space and bringing the baby along to be looked after close by, we are creating new opportunities for self-employed and employed fathers to stay in touch with their clients and employers while tending to their babies.
Valueing individual lifestyles
JuggleHUB aims to accommodate all the individual and personal arrangements of working mothers and fathers – whether they work as freelancers, are employed or looking to change careers; whether they children are still at home fulltime or already being cared for in a daycare situation.
Our flexible childcare service along with our varied coworking membership packages allow you to pick the perfect combination to fit your current needs. We want all our members to be able to divide their time between work and family life according to their own preferences.
Multiculturalism
Among our members are also women and men who came to Berlin from other countries and cultures to start a new life. Our goal is to make juggleHUB as international as possible. We know the value of a diverse and multicultural environment and aim to foster exchange and a sense of belonging.
Support and networking
We ourselves are both founders with children and are familiar with the many challenges that one faces on this path. We are happy to share our experiences and look forward to supporting our members with practical tips and contacts through our network.
 
Contact
Drop us a line