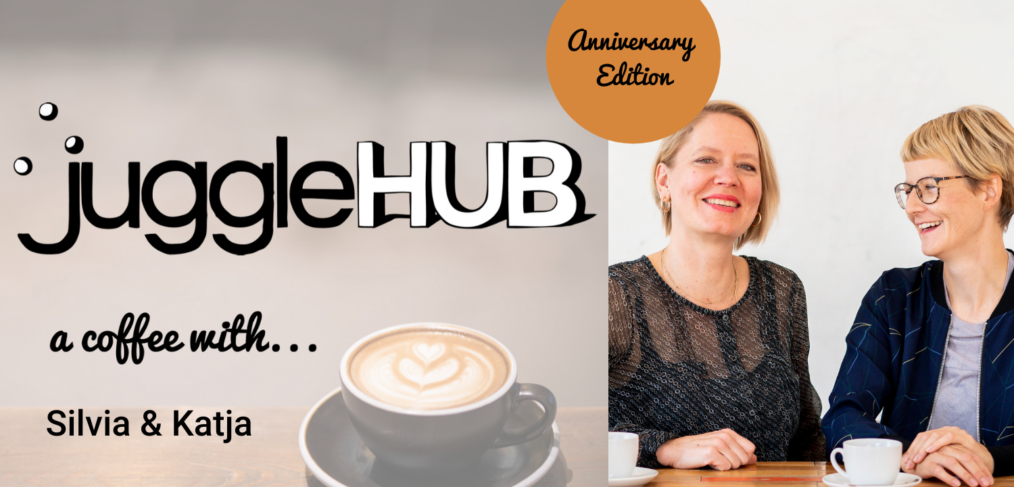 Community Podcast: A coffee with … Silvia and Katja (juggleHUB anniversary edition)
Der juggleHUB wird 5! Das schreit nach einem Rollentausch: Community-Mitglied Maja interviewt die Gründerinnen des juggleHUB, Silvia und Katja.

Wo steht der juggleHUB heute? Wie hat er sich in den vergangenen 5 Jahren verändert? Und wie hat das Unternehmerinnentum die beiden Gründerinnen verändert? Was würden sie anders machen und welche Pläne schmieden die beiden in Zeiten des ständigen Wandels? Im Podcast geben sie Einblicke in die Höhen und Tiefen ihrer gemeinsamen Reise und erzählen, warum sie mutiger aus der Corona-Zeit hervorgehen.