Coworking
Coworking is more than a flexible desk. At the heart of juggleHUB is a community made up of people, with and without children, that bring a multitude of talents and know-how to the table.
We don't like to think in stereotypes "Parents here – people without kids there". We believe in a lively discourse and strong network that includes everyone. We nurture this network through regular events like our weekly Community Lunch, yoga classes or our monthly "Eat & Greet".
Coworking and Childcare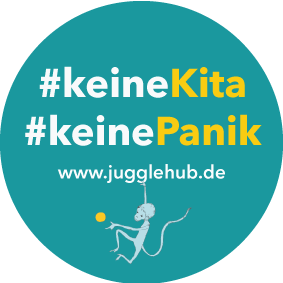 Our childcare is suitable for kids aged 0 to 5. Exceptions can be made upon request.
FREE TRIAL: All new customers or members who have had a baby can try two hours of coworking with childcare for free.
We offer two time slots per day for a trial session:
09:30 am – 11:30 am
and
01:30 pm – 03:30 pm.
To create an atmosphere where the new child can adjust as smoothly as possible we only take one "trial child" per time slot. Please call us or send us an e-mail to schedule your trial day.
After that you don't have to worry about the costs, either:

Two thirds of the cost is tax deductible ("haushaltsnahe Dienstleistung").
There are no long-term contracts. You can use childcare as needed.
Please read our Terms and Conditions before booking. As we have mixed groups with babies and kids we can only look after kids that are sufficiently vaccinated.
Meet the Team
At juggleHUB parents can focus on their projects knowing that their child is being looked after by our caring staff – Bárbara, Gábi, Márcia and Táis. The four of them bring a lot of experience to the table and look forward to getting to know you and your children. To give them and your little ones the chance to bond in the best possible way, there are two team members responsible for the morning block (9 am – 1 pm) and two for the afternoon block (1 pm – 5 pm). Sometimes the team constellations can vary, though.
Opening times and registration
Monday to Friday
9 am – 5 pm
If you want to use our childcare service you have to book in advance by phone or online. Bookings for the next day can be made until 6 pm.
In case of an unexpected childcare "emergency" please call us and we will let you know, if there is a spot available. Unfortunately we can not guarantee a spot in this case.
PLEASE NOTE: Between 11:30 am and 1 pm there is "quiet time" during which the children will have a lunch, take a nap or just relax. We kindly ask parents not to enter the childcare rooms during quiet time. The childcare team will let you know if your child needs you. This also means that children can only be brought or picked up before and after quiet time. Please bring some food for your child for bookings at this time, so they can join the group for lunch.
We also offer childcare for event hosts and participants outside our regular childcare hours. Please contact us a week in advance if you need childcare for hosting or taking part in an event.
If you have any questions about our service, we are happy to help. Just send us an e-mail to mail@jugglehub.de
Who uses coworking with childcare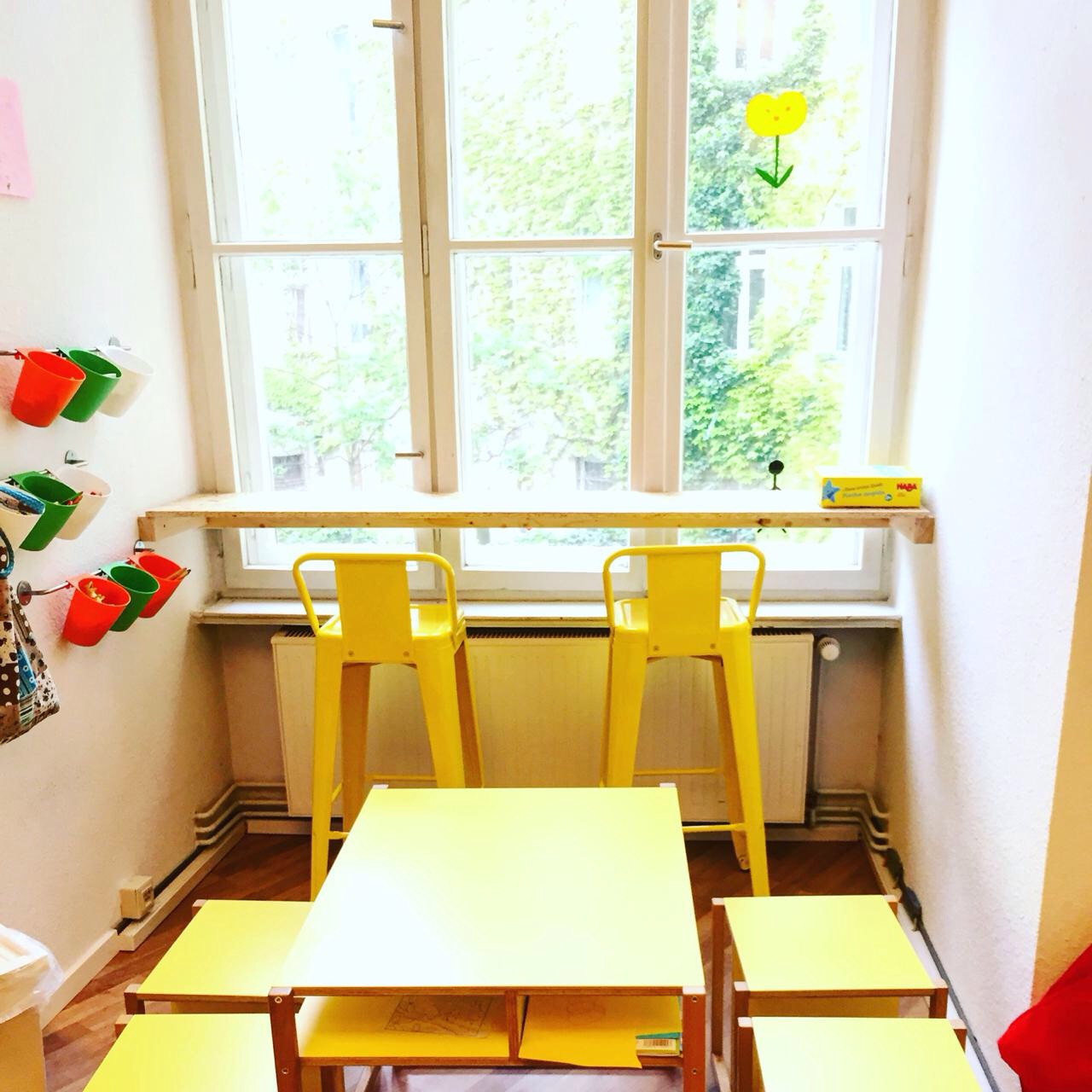 Parents who want to start working but haven't found a Kita spot
Employees with the option to work outside the company office
Employed and self-employed mothers and fathers on parental leave
Parents whose children attend daycare but need after-hour childcare or help bridging daycare holidays, etc.
Founders and start-up-teams with children
Workshop hosts that are offering events at juggleHUB and want or need to bring their children along
Event visitors/participants that want or need to bring their children along
Childcare prices
The following prices are for combined Coworking & Childcare packages. They include a desk with WiFi access, filter coffee, as well as onsite childcare. Alternately you can book a plan without childcare and add on childcare hours as needed. In this case childcare costs 10,00 € per hour (5,00 € for siblings) excluding VAT. This option makes sense for people who want to work at juggleHUB and only bring their child along occasionally. You can easily make your bookings online using your juggle-Account on Cobot.
Single hour
Prices include a workdesk and childcare.
Siblings: 5,00 € per hour
minimum booking period: 2 hrs.
20-hour-package
Prices include a workdesk and childcare.
Siblings: 5,00 € per hour
minimum booking period: 2 hrs.
50-hour-package
Prices include a workdesk and childcare.
Siblings: 5,00 € per hour
minimum booking period: 2 hrs.
If you have any questions about juggleHUB please email us at
mail(at)jugglehub.de.
We look forward to meeting you and your little ones!