Event hosts as well as participants can use our flexible childcare.
As events take place outside our regular opening times we ask you to let us know a week in advance if you need childcare for the time of an event. Just send us an e-mail to mail@jugglehub.de.
You can find all informationen about childcare here.
event calendar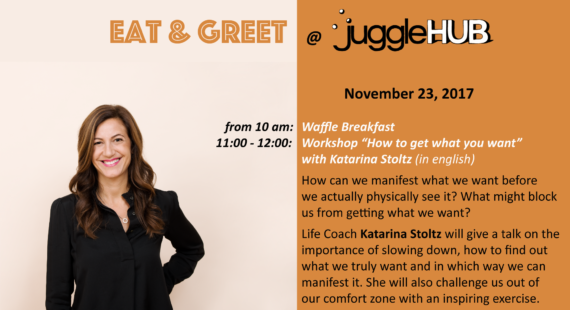 Wann? 23.11.2017 / 10:00-12:30 Uhr
Infos: This workshop inspires you to start taking responsibility for your actions and your being, and to stop blaming others so that you become the creator of your life.
Read More

›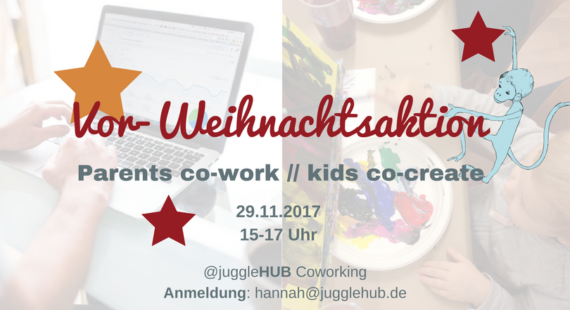 Wann? 29.11.2017 / 15:00-17:00 Uhr
Infos: Zwei Stunden lang könnt ihr entspannt im juggleHUB arbeiten und dabei einen Kaffee trinken, während wir mit euren Kindern ein kleines Nikolausgeschenk basteln. Inklusive Arbeitsplatz, WLAN, Verpflegung, Material
Read More

›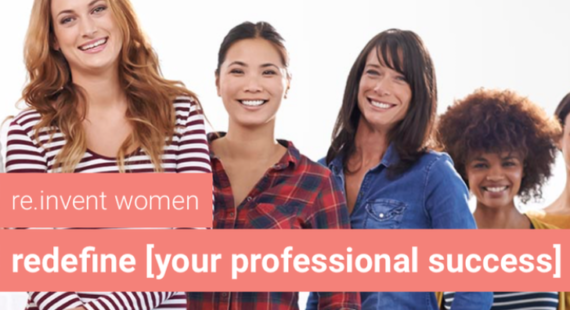 Wann? 30.11.2017 / 18:00-21:00 Uhr

Infos: Learn several techniques on how to create a strategic networking plan that reflects your professional goals and gets the most out of your time. Catherine Kraus, founder re.invent women and the global adidas Women's Network, will give a 2-hour workshop on 7 creative ways how to build your professional network.
Read More

›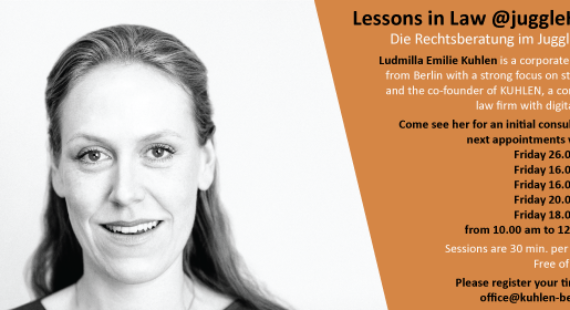 Wann? 26.01.2018 / 10:00-12:00 Uhr

Infos: Ludmilla beantwortet euch eure Fragen im Rahmen einer kostenlosen Erstberatung zu den Themen Gründung, Investments, Vertragsgestaltung und vielem mehr. Pro Person stehen euch maximal 30 Minuten zur Verfügung.
Read More

›