Event hosts as well as participants can use our flexible childcare.
As events take place outside our regular opening times we ask you to let us know a week in advance if you need childcare for the time of an event. Just send us an e-mail to mail@jugglehub.de.
You can find all informationen about childcare here.
event calendar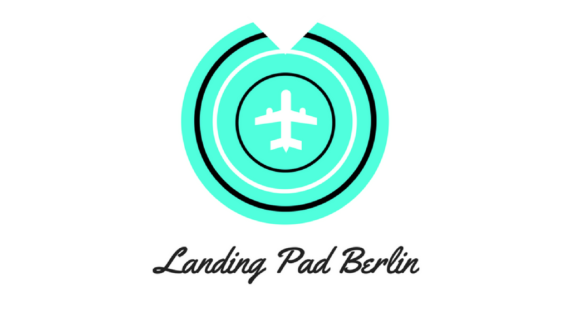 Wann? 16.09.2017 / 10:00 - 13:00 Uhr
Infos: Are you an expat living in Berlin, new in Berlin, moving to or thinking about moving to Berlin? If that is the case, the Landing Pad Berlin is just the place for you. The Landing Pad Berlin is a place for expats, new comers and people thinking about or planning to make the move. You will meet the experts on life in Berlin as an expat, and receive answers to essential questions from experts in various fields.
Read More

›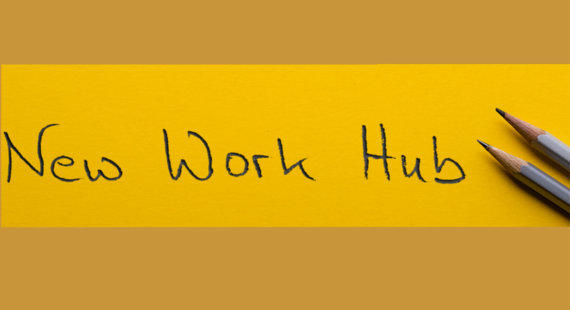 Wann? 22.09.2017 / 09:00-18:00 Uhr
Infos: Der Einführungsworkshop zur Neuen Arbeit (New Work) unterstützt mutige und neugierige Menschen auf ihrer Reise zu mehr Selbstorganisation und Verantwortung.
Read More

›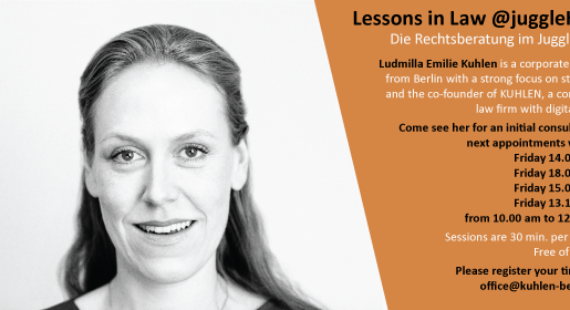 Wann? 13.10.2017 / 10:00-12:00 Uhr

Infos: Ludmilla beantwortet euch eure Fragen im Rahmen einer kostenlosen Erstberatung zu den Themen Gründung, Investments, Vertragsgestaltung und vielem mehr. Pro Person stehen euch maximal 30 Minuten zur Verfügung.
Read More

›